I am excited to be linking up with Daph once again for Semi Wordless Wednesday!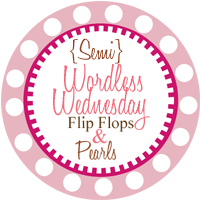 "What Would Kate Wear?" is a question I find myself often asking when out shopping... with just reason! The Duchess of Cambridge has a very classic style that is extremely accessible for us "commoners."
I have been closely following the Royal Couple's current Canadian tour and I can't help but to notice the beautiful pumps Kate is always sporting.

Take a look...
Gorgeous, right? I love that Kate plays around with the texture and heel height of her pumps... she is able to wear the elegant, classic style expected of her while bringing in quite a bit of youthfulness!
With a little internet searching, I have found several pairs of shoes worthy of Kate (prices ranging from $59-$224). Tell me what you think... would you wear these? Can you picture the Duchess wearing them?