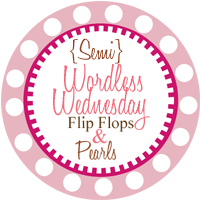 Linking up with Daph from Flip Flops and Pearls for Semi Wordless Wednesday!
Now that I've grown accustomed to sleeping in a queen size bed, I have to downsize... to a Twin XL. I have been having difficulty finding bedding that was cute... but I think I just hit the jackpot with Decor 2 Ur Door!
Fresh and preppy. That's what I want... and that's what they have!!

Older bloggers, do you have any advice for this soon to be college freshman?
Aren't these adorable?!